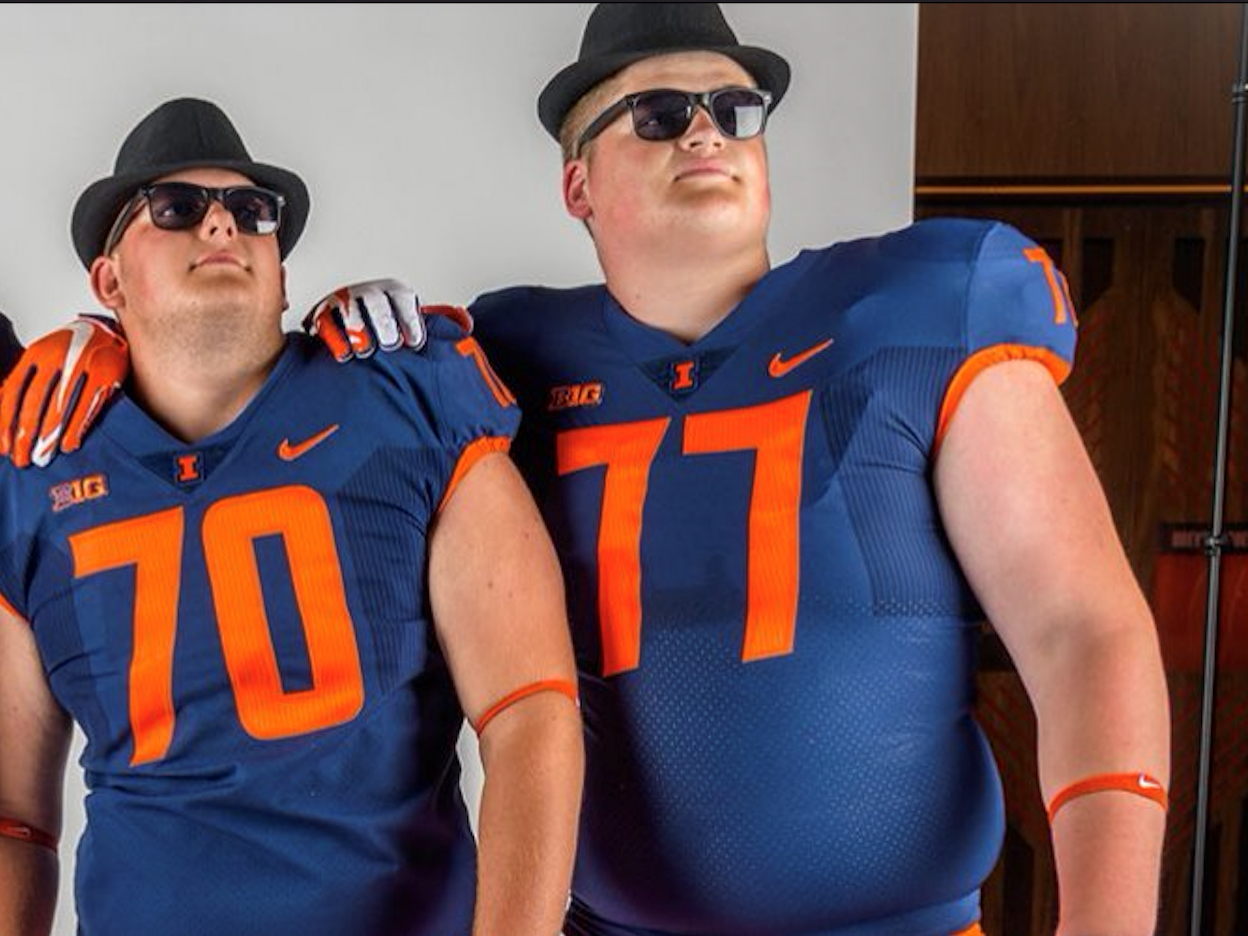 Future of Bielema's Illini Defined By Freshmen Offensive Line Body Transformations 
Of the eight newcomer offensive linemen brought in this offseason, only three are under 300 pounds and Illini looking to start one of the largest o-line units in Big Ten in 2022. 
By Matt Stevens - IlliniGuys Football Writer/Analyst
August 10, 2022
CHAMPAIGN, Ill. -- When Hunter Whitenack walked into the weight room for summer conditioning work, the sheer look of his body got the attention of his older teammates. 
The freshman, 19-year-old from New Carlisle, Ind., measured in for preseason camp at 6-foot-7 and weighed in at 345 pounds - which is 55 pounds heavier than his listed weight as a three-star prospect at New Prairie High School where he was a three-time all-area, and all-conference selection. 
"I look at Hunter Whitenack and have to think how I was 215 (pounds) and now I was a walk-on tight end at the time but my God, I can't imagine being that big and moving that well at 19 years old," Illinois center Alex Pihlstrom said on Aug. 1. "I have work so hard to keep my flexibility and mobility and I'm only 305 to 310. This kid has 20-30 pounds on me. As of today, Hunter benches more than most of the offensive line and he's never blinked at anything. All of these are worlds ahead of where they probably should be." 
Read