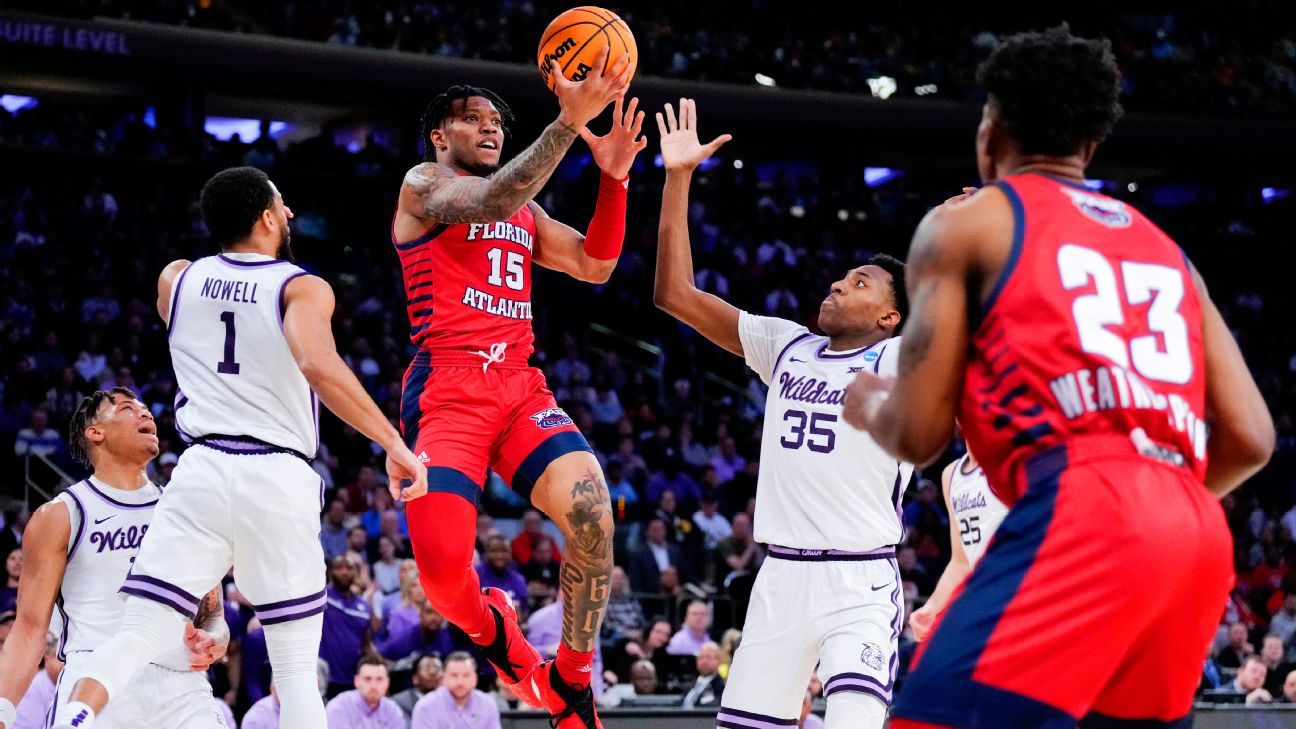 The 2023 Final Four: Welcome To The New World Order
By Larry Smith - IlliniGuys Staff
March 27, 2023
(Cover photo courtesy ESPN)
Put your tattered brackets away and clear your mind for a moment as I ask you this one question:
Isn't this awesome?!
Yeah, I know you may have had Kansas repeating as champion or Alabama going all the way.  Maybe Houston in another Final Four or Purdue making the final weekend for the first time in decades.
But none of that happened, so get over it.  Instead, we all bore witness to a daily reminder of why this is the greatest tournament in sports.  There is no other event with the drama, the uncertainty, the thrills, and the classic moments like the NCAA men's basketball tournament.
Florida Atlantic vs. San Diego State.  Miami vs. UConn.  A most unusual quartet that seems destined to deliver a classic weekend in Houston in a few days.
Read