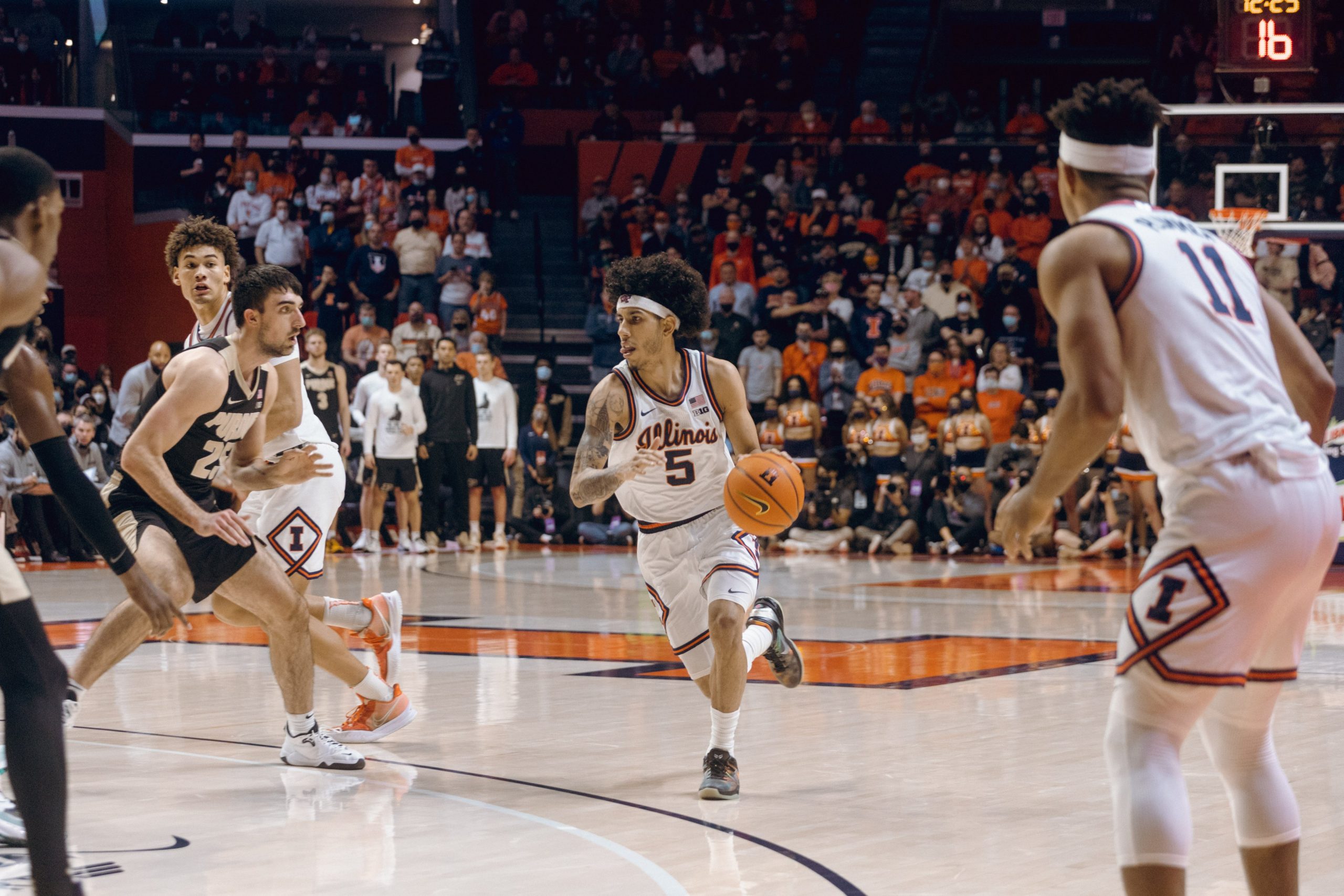 Boilers Spoil Belo's Brilliant Welcome Back Party 
CHAMPAIGN, Ill. -- Andre Curbelo certainly didn't get a warmup effort before his dramatic return to the playing floor.
In his first action since being benched due to concussion-like symptoms following the 72-64 win over Kansas City in Kansas City, Mo. on Nov. 23, the Illini sophomore point guard finished with 20 points, six rebounds and three assists in 25 minutes against the fourth-best team in the country.
"To me, he's the best point guard in the nation," Illinois guard Alfonso Plummer said after the loss. "I feel like he'll bring a lot of tension to other teams."
Purdue (15-2, 4-2 in Big Ten Conference) spoiled the energy left that Curbelo gave this sellout crowd by being able to leave State Farm Center with a 96-88 victory in double overtime, the first win in Champaign by a league opponent in 366 days (87-81 vs. Ohio State on Jan. 16, 2021).
Purdue head coach Matt Painter joked in the post-game media conference that he wished Curbelo would've continued to be inactive just like he was for the previous 11 contests.
Read