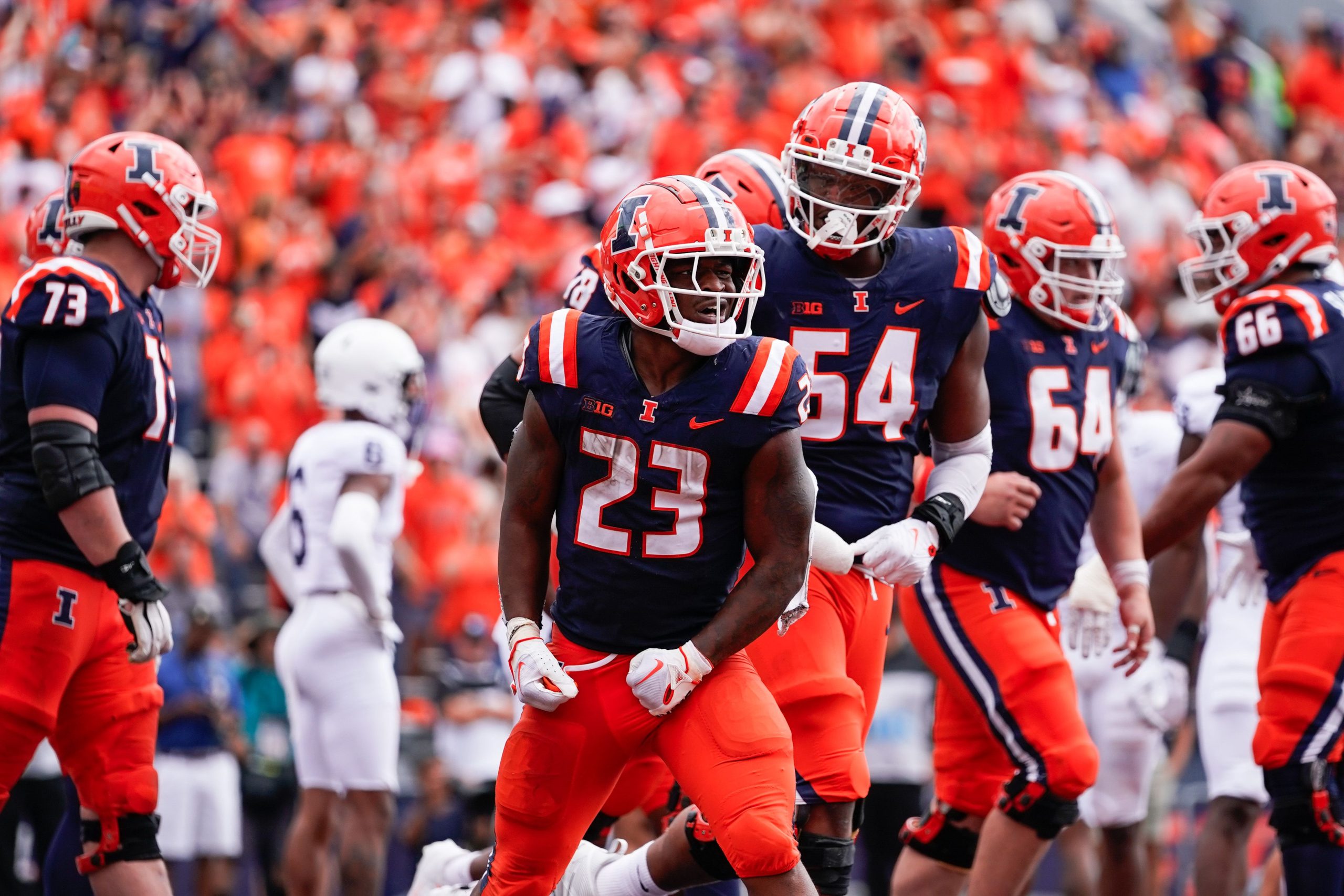 'A spark is what he provides': Can Reggie Love Get More Opportunities to Shine in 2023?
Illinois tailback Reggie Love has averaged 4.5 yards per carry in each of the first three games of the 2023 season, but early deficits have negated his effectiveness in the second half for the Illini offense.
Matthew Stevens, IlliniGuys Staff Writer
September 18, 2023
CHAMPAIGN, Ill. — Reggie Love III believes he's one big run away from putting all of his talent and potential together into being the star tailback at Illinois this season. 
And his Illini coaches agree with this assessment from the tailback who will turn 22 years old on Oct. 11. 
Read