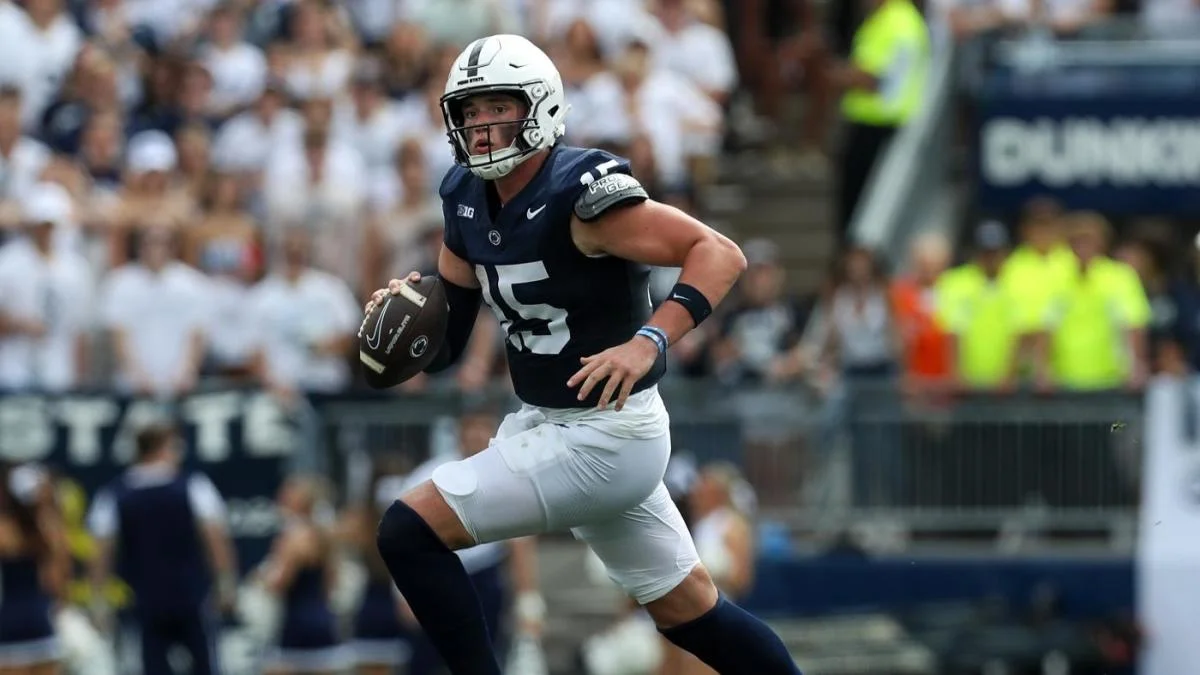 Penn State Beat Writer Rich Scarcella Breaks Down The Nittany Lions-Illini Matchup
(Editor's note: Rich Scarcella appears on this week's edition of the IlliniGuys Sports Spectacular syndicated radio show, which can be heard in six states on more than 20 radio affiliates in Illinois, Iowa, and Missouri. https://illiniguys.com/radio/)
(Cover photo courtesy Penn State Athletics)
Rich Scarcella is a Penn State beat writer for the Reading Eagle who appeared on the IlliniGuys Sports Spectacular syndicated radio show this week. (Courtesy IlliniGuys)
September 16, 2023
Larry Smith: Rich Scarcella is a beat writer for the Reading Eagle and writes for seven other papers in southeast Pennsylvania. Rich, welcome to the show. Glad you're with us.
Rich Scarcella:  Thanks for having me, Larry. I appreciate being with you guys.
LS: We've been on this road before, right? Two years ago, Illinois struggling, they go to take on a highly ranked Penn State team. We said there's no way in the world that this is a surprise win. And we got a surprise in record fashion. Any concern right now that history could repeat itself?
RS:  I'm sure there's concern. It's a road game. It's Penn State's first road game of the year. Illinois  went into the season with a very stout defense. They haven't played that way in the first two games. I think Penn State has a lot of respect for Illinois and expects a very close game.
Brad Sturdy:  When you look at this matchup, what do you see here? I mean, could Penn State trouble from Illinois?
RS:  Well, for Penn State it's the third game, but it's the first time they're going to be seeing a dual threat quarterback with Luke Altmyer.
Read