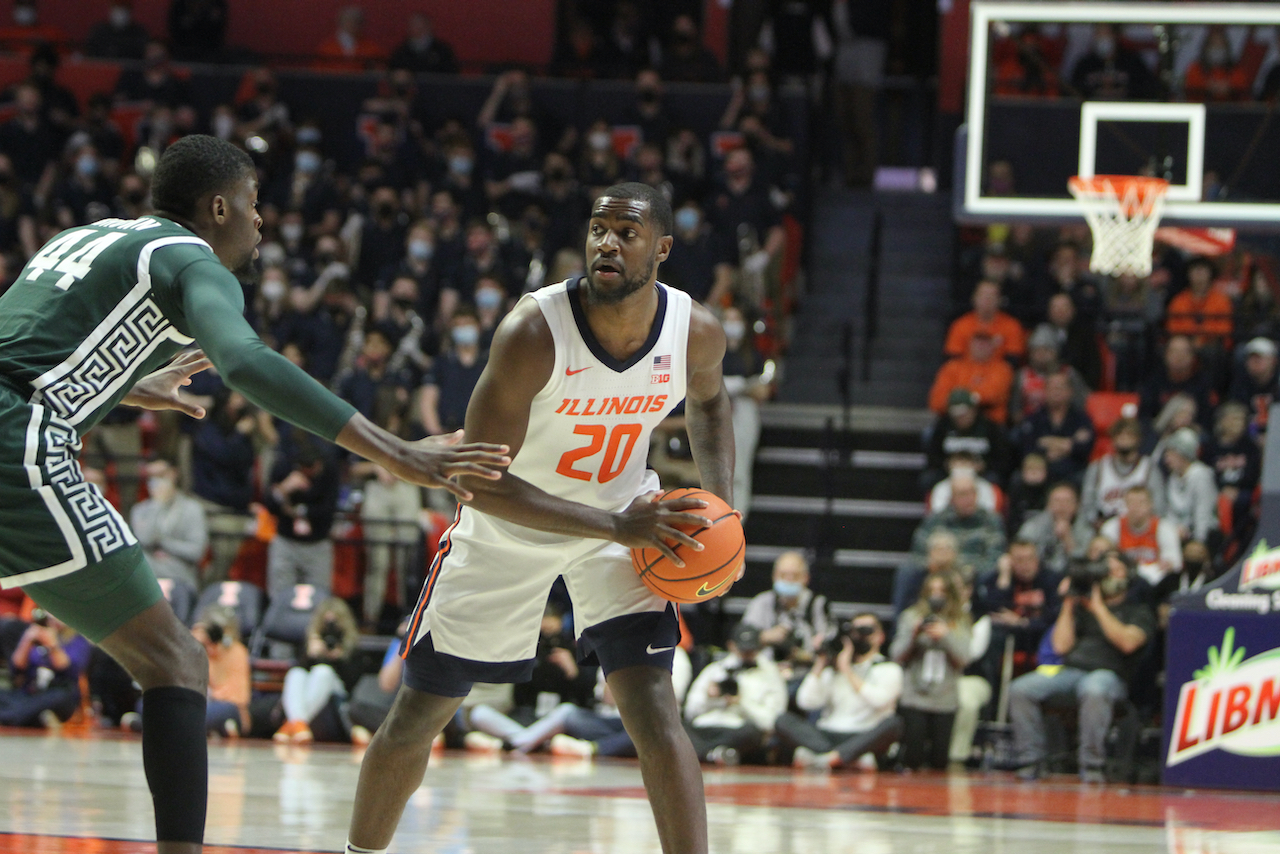 Izzo & Underwood Praise Da'Monte Williams' Effort & Leadership in Illini Win
By Matt Stevens - IlliniGuys Staff Writer
January 27, 2022
(Cover photo courtesy Joe Clark/IlliniGuys)
CHAMPAIGN, Ill. -- It would be hard to imagine two coaches more philosophically and stylistically similar than Tom Izzo and Brad Underwood. 
So it should come as very little surprise to name the player on the court who the Michigan State head coach and Illinois head coach both thought were the keys to Illinois picking up its signature win of the 2021-22 season. 
In a 56-55 victory over No. 10 Michigan State on Tuesday night, one of the main players both coaches pointed to as a difference maker was a fifth-year senior who didn't score a point in 27 minutes of action. Neither leader of a program near the top of the Big Ten Conference cares. Not one little bit. 
Read