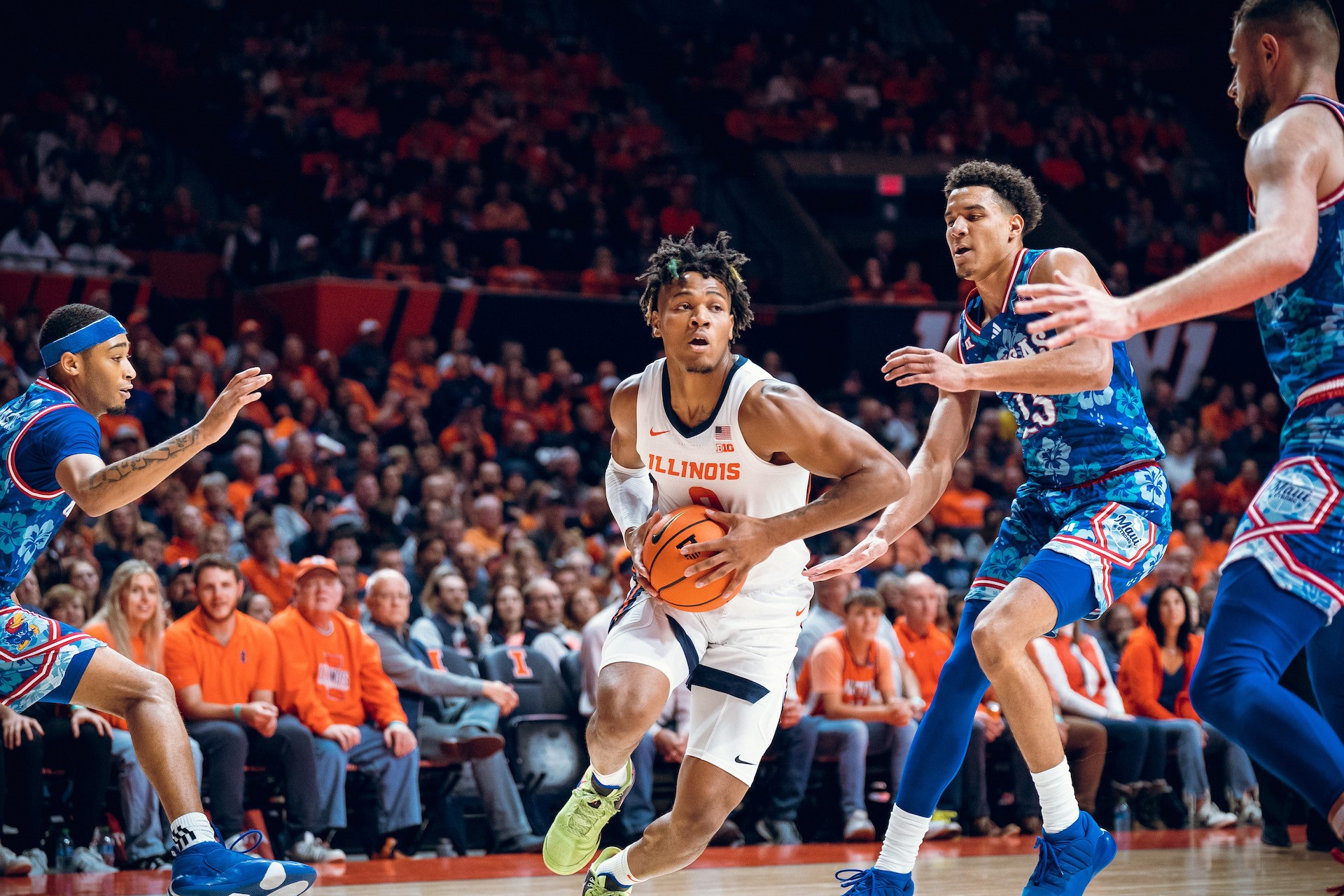 'Been there, done that" - Get Ready for Illini's Old Crunch Time Lineup - A Brad Underwood Dream
Illinois head coach Brad Underwood previewed what he believes is the perfect go-to lineup down the stretch of a game in an exhibition win over No. 1 Kansas. 
Matt Stevens, IlliniGuys Staff Writer
October 30, 2023
CHAMPAIGN — Coming out of the final media timeout, there was an age limit to get on the floor for Illinois, which is exactly what Brad Underwood has wanted. 
Read