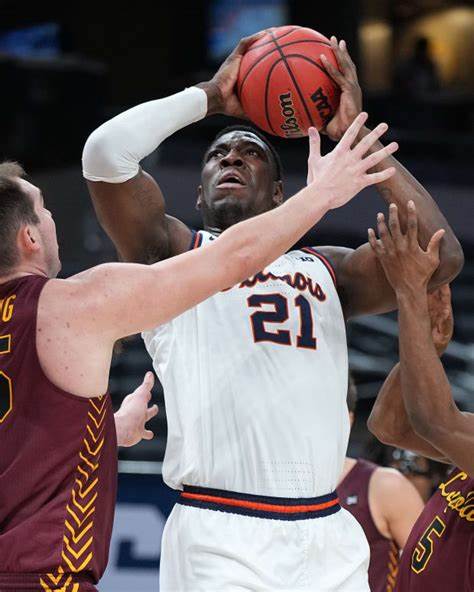 Kofi to test NBA draft waters
The 7-foot, 285-pound consensus All-American owes it to himself to find out where he stands with NBA teams after enjoying a breakout year with the Illini.  Cockburn averaged 17.7 points and a Big Ten-leading 9.5 rebounds a game this season, a campaign in which he got significantly better from November to March.
Cockburn became one of the toughest players in college basketball to guard, often drawing double and sometimes triple teams every time he got the ball.  Teammate and fellow All-American Ayo Dosunmu may have been the team's leader and biggest star, but it was Cockburn who opposing teams lost sleep trying to figure out how to slow him down.
Read