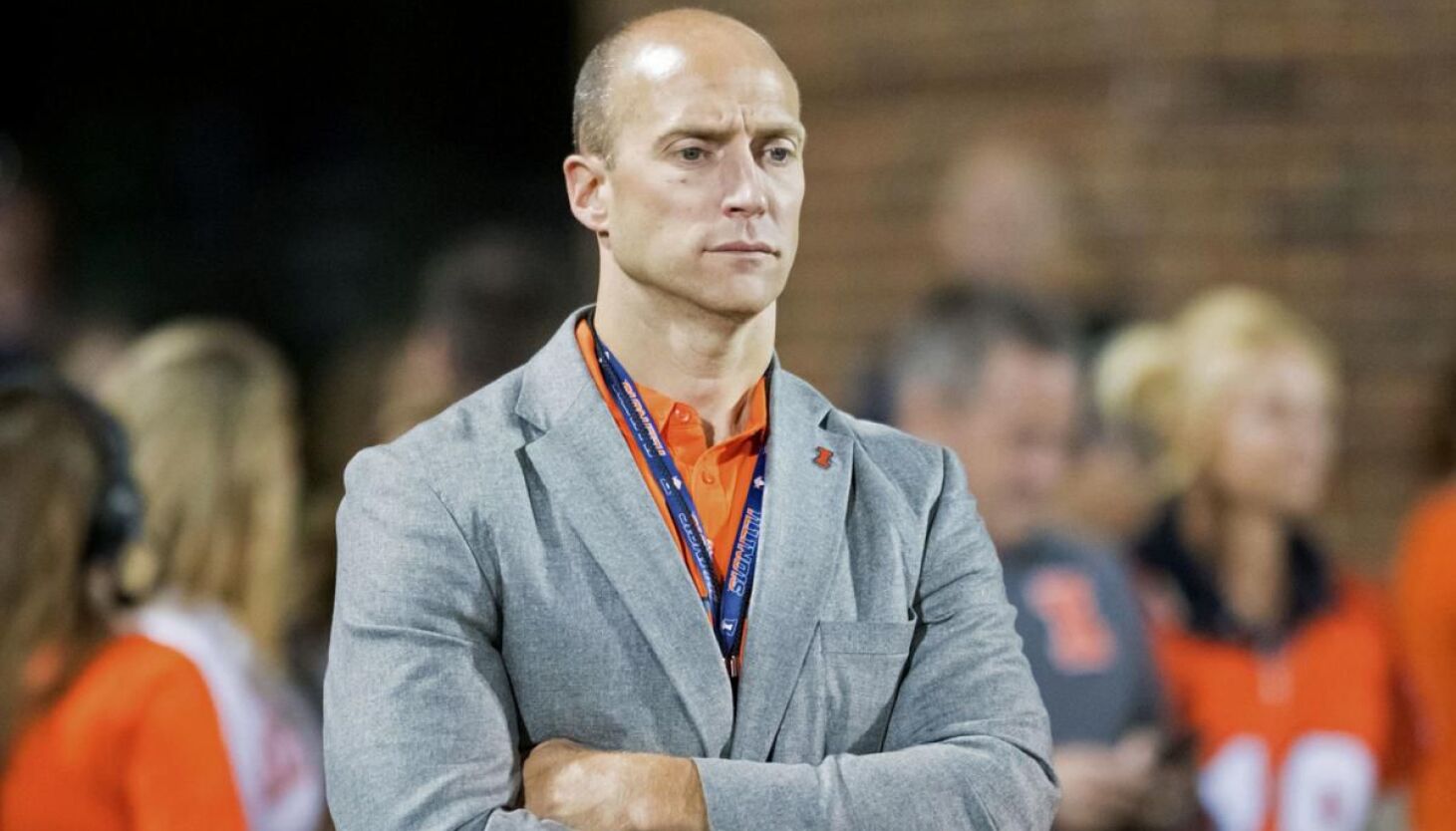 Illini AD Josh Whitman Isn't Sure NCAA Should Be Governing College Sports: "We have a credibility problem"
Illinois athletics director Josh Whitman suggests that modern-day college athletics has a nationwide public credibility problem and needs massive innovation.
By Matt Stevens - IlliniGuys Football Writer/Analyst
June 28, 2022
CHAMPAIGN, Ill. -- Illinois' athletics director isn't committed to the idea of the NCAA being the national governing body going forward. 
"It's going to be very different and there's two parallel issues that we all know at some point will intersect," Whitman said. "One, what is the future of the NCAA? What is the future of the Power Five Conferences? The second is what are the benefits? What are we providing to our student-athletes? We need to find more ways to financially benefit our student-athletes." 
In his two-hour, annual roundtable session with local reporters Tuesday, Whitman echoed his support for the ideas stated directly from the Supreme Court in the recent 9-0 ruling against the NCAA as a governing body in the Alston case and the continually rising revenues from media deals. 
With the current era of college athletics including the legality of name, image and likeness deals along with player movement via the transfer portal, Whitman stated Tuesday he isn't convinced his school's athletics department should be governed by the NCAA office in Indianapolis any longer. 
Read