Is a Revolution Coming to Disrupt the "Blueblood World Order" in College Basketball?
Mike Cagley
July 26, 2021
There have been pivotal moments in world history and even in mythological times as well. If you can't remember any, here are a few:
The Trojan War concluding with the death of Achilles was looked at as the end of the era of the great heroes by the classical Greeks. The Greeks would forever feel that their own ancestors were greater than their descendants.
The Third Age of Middle Earth ended when Elrond, Galadriel, Gandalf, Bilbo, and Frodo passed over the sea to Valinor. Thus began the Fourth Age, the age of man, when elves and other magical beings would fade into irrelevance.
The Cold War ended with the Berlin Wall coming down. The symbol of separation and oppression of the Communist society fell as the US moved forward for a brief time as the world's only geopolitical super power.
The Marvel Cinematic Universe was forever altered by Thanos snapping his fingers and eliminating 50% of all life. This action forced the Avengers to manipulate the timeline to defeat the mad Titan five years later.
These were moments that shattered the status quo of the world as it existed at that time – whether a world that was fictional or our real world. These moments can be pointed out retroactively by those studying the past as the catalyst which changed the trajectory of the world from that moment forward.
The current status quo of Bluebloods in college basketball may be at risk today. The "Blueblood World Order" maybe be shaken up after decades of stability. Arguably, the current cream of the crop when it comes to college basketball programs are the Kentucky Wildcats, the North Carolina Tar Heels, the Duke Blue Devils, the Kansas Jayhawks, and the Michigan State Spartans.
Membership in this elite Blueblood "fraternity" isn't automatic. Nor is it permanent. Will the retirements of Roy Williams at North Carolina and will Mike Krzyzewski's self-aggrandizing final season leading up to him leaving the sidelines prove to be the end of an era for college basketball? Either way, these retirements mean two of the five Bluebloods are going to have to earn their hallowed stripes under new coaches.
Retirements Shaking the Blueblood World Order
North Carolina and Duke have been considered among the "Bluebloods" of college basketball for decades. Can these two programs maintain their status under the new leadership of Hubert Davis at North Carolina and Jon Scheyer at Duke? This seems like an entertaining argument for college basketball fans to debate on the internet or at your local sports bar, but in the past, retirements of legendary coaches have been groundbreaking for the college basketball landscape.
Recruits who will graduate from high school in 2022 are entering into their senior year as you read this column. They will be signing a letter of intent in the November fall signing period or in April during the spring signing period. These players will only have one season to judge Davis as a head coach (assuming they wait until spring) and no time to judge Scheyer as a head coach as Coach K will be wrapping up his final season in March/April. Thus, one could commit to Duke right now and never be coached by Coach K – despite being recruited heavily by Coach K. Surely, these recruits are aware of this fact. Yet, the cold harsh reality is that Krzyzewski is no longer the man in Durham. His absence will potentially leave a huge void. The size of this void may be unanticipated by recruits (and their parents) as they experience the emotional roller coaster of Coach K's final year as the head man at Duke.
What happens when a coaching legend leaves a school?
The Indiana Hoosiers program is one of the best programs to analyze when considering this question. Longtime head coach Bob Knight left in 2000 after a 29-year run with a winning percentage of .735, 11 B1G titles, 24 NCAA tourney bids and 3 national championships. How have the Hoosiers faired since? If you have a soft spot for the Hoosiers, you may want to make sure you take a seat before you read the next sentence or so.
Since Knight's exit, the Hoosiers have a .575 winning percentage, 3 B1G titles, 10 NCAA tourney bids and no national championships. The Hoosier players since Knight's exit have had much less success on the court than Knight-era players had. While the program's fans refuse to believe it, Indiana, once a Blueblood, is a Blueblood no longer. Fan expectations, based on the accomplishments of the 70s and 80s teams – not based on reality – add exponentially to the pressure for any coach to succeed in Bloomington.
Despite the intensity of the Hoosier fanbase's desire to win, the basketball team hasn't been a true Blueblood since the mid-90s. One can make the case that the program is further away from being a Blueblood now than it has been at any point prior. Their fans are still loyal, but the reality is that it has been a long time since they were nationally relevant – whether the Hoosier fans want to admit it or not. Losing a legendary coach opens a huge potential for even a Blueblood program to backslide. Indiana is proof positive of this risk becoming reality.
Another case study is UCLA. The Bruins were the epitome of a Blueblood under head coach John Wooden's watch as the Bruins won an amazing 10 national titles. This number is even more impressive when considering they won every national title from 1964 – 1975 apart from 1966 and 1974. Wooden's winning percentage was an otherworldly .825. When the Wizard of Westwood left his post, the Bruins have only managed to win one more national title. Since Wooden retired, the Bruins are winning at an impressive .697 clip, but without the huge number of titles - and clearly, they are no longer a Blueblood. The Bruins haven't been able to retain another larger-than-life coach when they hired him (Larry Brown) or UCLA hasn't been able to land the larger-than-life coach, period. Wooden's retirement effectively ended the program's Blueblood era, and they haven't been able to come near the Blueblood status ever since.
Even North Carolina had a momentary blip in their Blueblood status under coach Matt Doherty, who followed Bill Guthridge, the replacement for legendary coach Dean Smith in 1997. Doherty won games at a .552 clip and was replaced by Roy Williams after three turbulent years. Tar Heel leadership saw their Blueblood status slipping and quickly made the correct move to right the ship and that led to three additional national titles under Roy Williams. His career shift to Tobacco Road affected the Illini in a rare double dip of collateral damage. Williams left Kansas in 2003, which led to Bill Self leaving Illinois, and the 2004-05 North Carolina team claimed Williams' first national title over the Fighting Illini.
A recruit choosing Duke or UCLA could be looking at playing for a coach who will be judged as the Matt Doherty of this era. Or they could be playing for the next great coach. These recruits won't know if their decision was the right one until after they have invested a year of their life in the new coach's program. This is one scenario where the first-time transfer rule with immediate eligibility will work fantastically for the players in question. If they find out that the new coach isn't their cup of tea or if the new coach isn't a strong coach, these recruits can move on to the next school – but is that worth the risk?
The end of the Blueblood World Order may be upon us. But there are more risks lurking out there for our five current Bluebloods than just coaching retirements.
Conference Realignment – Another Threat to the Blueblood World Order
Conference realignment has reared its head again - whether one calls it an "ugly" head is up to their point of view. This time the SEC (Southeastern Conference) is looking to poach Texas and Oklahoma from the Big 12 – and it has taken even current members of the SEC (like Texas A&M) by surprise. Certainly, other conferences like the Big 10 and the Big 12 have been caught flat-footed. Kansas is now looking to find a way to escape being collateral damage in the potential collapse of the Big 12 by pursuing Big 10 membership.
What would happen if Kansas were to end up on the outside looking in as a new 80 team (or thereabouts) super conference organization were to form and take over college basketball in a fashion like what was done with college football? What would potential Blueblood World Order challenger Baylor do? Would a reformation of the old SWC (Southwest Conference) be enough to protect these two teams?
A positive for both Kansas and Baylor is the fact they possess both a basketball and a football team. Both schools could be a desirable commodity because of their basketball programs - even if their football programs aren't at historical highs right now. If there is a consolidation of Power 5 conference teams, driven largely by football, into a Power 4 group of approximately 80 members, Kansas and Baylor probably would not be left out.
What happens for a basketball-only school such as Gonzaga? Gonzaga is another potential Blueblood World Order challenger. Will the absence of a football program which is required for entrance into any of the P5 conferences right now, leave the Zags out of a new age P4 College Basketball Tourney in March and April? Will the football-driven "new world order" allow for any "all sports but football" members to enter these conferences? There are a lot of angles to look at in this rapidly evolving situation. It seems possible that college basketball might follow college football's championship template.
High risks are involved for any team which falls through the cracks of the conference realignments. Falling through the cracks could seriously damage the ability of the basketball team to remain a Blueblood (Kansas) or to become a Blueblood (Baylor or Gonzaga). Kansas finds itself in a similar situation to a decade ago when the Big 12 was saved by making sure that Texas had a home that could accommodate all their needs including the long underperforming Longhorn network. Due to the B12 surviving, Kansas didn't have to worry about going it alone or joining a non P5 conference. The Longhorn Network was a critical bargaining chip in the 2011 timeframe, now it seems as though Texas is willing to give it up for a chance at the greater revenue made available by joining the SEC. Some things change. Kansas scrambling to prevent it's basketball program from being sacked by the conference realignment process hasn't.
The FBI – Making it Tough on the Blueblood World Order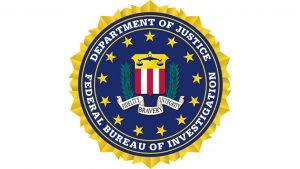 Kansas has had issues with the FBI investigation uncovering issues with the University of Kansas and its sponsorship deals with Adidas and the behavior of Kansas basketball coaches. Kansas was hit with three level I violations – the most severe in the NCAA rulebook along with a lack of institutional control. The allegations originated from the FBI's investigation into college basketball related to corruption and bribery.
What happens with Kansas and the NCAA is to be determined. The case has dragged on for two years without any conclusion. At the same time, harsh sanctions could force a coaching change and the effects of sanctions could knock a team out of the Blueblood stratosphere as recruits tend to avoid programs that are prohibited from going to the NCAA tournament (or whatever might replace it) and/or punishment may cut the number of scholarships a program can offer.
Time will tell, but Kansas issues means that three of the Bluebloods have challenges that they will have to overcome to maintain their status on the top of the heap of college basketball.
What's the Prognosis?
With three of the five Bluebloods facing large obstacles, it is possible that up to three teams could rise to replace these schools for Blueblood status.
When you add to the equation that Michigan State's head coach Tom Izzo is 66 years old, it provides another opening for potential Blueblood World Order challengers (like Illinois and Michigan, for example) to step up. Izzo could retire soon, or he could coach another decade. Like many other factors, fans will have to see how things play out. This type of uncertainty can be used against him on the recruiting trail. In defense of Izzo, he's probably not opposed to using his experience advantage to win recruits over. The ability to sell a certain point-of-view is critical in recruiting. This means four of the five Bluebloods are facing obstacles.
Kentucky is coming off their worst season in decades. Calipari managed to pin the blame for the season on assistant coaches and players. According to Coach Calipari, last year in Kentucky, the head coach was a victim of circumstance with no agency to improve the results. Whatever the crazy perspective Calipari was selling to those above him, evidently Kentucky leadership bought into it.
Calipari now has two new assistant coaches http://Mike Cagley's Heat Checks and Hail Marys - The Great Kentucky Raid of 2021 - IlliniGuys.com and a roster of new players full of promise. It's logical to assume with Orlando Antigua at his side, Calipari will return Kentucky to the heights of success he and Kentucky fans are used to, but the Wildcats must go out and win games. Will they? This means five out of five of the Bluebloods are facing bigger obstacles than normal. The table is set for a fierce contest to see who rules college basketball for the next decade or two.
The 2021-22 basketball season looks to be a great year in college basketball. Who will be there to compete with the Bluebloods? Who will upset things to generate a new Blueblood World Order? That question is for another column, on another day.
As an Illini fan, when comes to describing how I feel about the next iteration of the Blueblood World Order, it's time to borrow a line from an REM song, "It's the end of the world as we know it - and I feel fine."