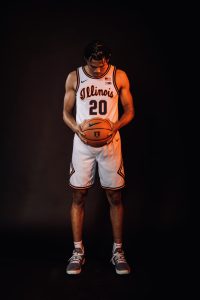 By Brad Sturdy - IlliniGuys Insider/Analyst
November 17, 2021
The Illini added coveted wing Ty Rodgers on Wednesday when the star forward chose the Illini over Michigan State, Memphis, Michigan, Alabama and others. Rodgers is a consensus 4-star recruit in the class of 2022 and complements the Illinois backcourt tandem of Sencire Harris and Jayden Epps.
Rodgers took all 5 official visits this fall and then transferred to Harvey Thornton High School in Illinois to play for his AAU coach and mentor Tai Streets. He then took an unofficial visit to presumed finalist Michigan State two weeks ago before visiting Illinois last weekend for the Arkansas State game and was blown away. He liked what he saw in that one and sources indicate that he decided to choose the Illini after that visit.
An athletic 6'7 wing, Rodgers is a tremendous defender and does a little bit of everything on the floor. Illinois feels he can play anywhere from 2-4 on the court and make an impact. Rodgers averaged 8.4 PPG, 7.4 RPG and 3.6 APG on 54% shooting and 33% from 3 on the EYBL circuit this summer, while also playing the role of lockdown defender. His squad went 40-6 over the course of the spring and summer and his Grand Blanc team won a Michigan state title a year ago. Now playing at Thornton, the expectations are high for him in Illinois.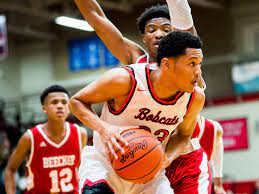 This is another recruiting coup for Brad Underwood and his staff, namely Tim Anderson, who used his ties to the Meanstreets program and Tai Streets to allow Illinois to close the deal on Rodgers. Beating out some of the top programs in the Midwest and nationally once again shows the path this program is on.
The Illini are likely done with high school players this recruiting season, unless they could add a big man that can come in and play immediately or an early enrollee in January to develop for next season. The focus now turns to the classes of 2023 and 2024, as well as the transfer portal.