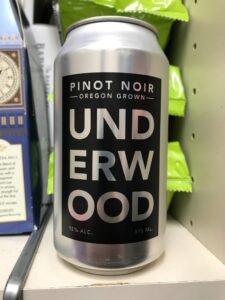 The wake up call at the hotel was 5:45AM and the actual start time for the morning walkthrough is 6:45AM. By 6:30AM, we're sitting courtside and the usual suspects are getting shots up early in the morning. For Brad Underwood, a self proclaimed morning guy, he shows up bright eyed and ready to roll, coffee in hand.

'I'm a morning guy, Sturdy,' he yells at me.

There is no doubt.

Underwood has a tendency to listen to podcasts, he did once tell me Sturdyfor30 was one of his favorites, but I think he actually wants something not basketball related for his morning walks. There are also early morning phone calls with his coaching buddies. Scott Drew, Tom Izzo, and numerous others discussing opponents, scouting, recruiting and life in general. Let's be honest, it is really a bubbled life for these college basketball coaches, so they stick with their own guys, guys that are either in the same boat or guys they knew before they were famous. They navigate many of the same issues, from handlers, to University admissions, to the whole new world of NIL, or the status of their jobs. …..there is much to discuss. If you win enough, they love you. If you lose too much, they hate you. Of course, every job is different in defining what winning enough actually is and how to get there.

But back to the State Farm Center floor.

Underwood thinks these morning walk-throughs are the best thing when you have an early game, and it's something that still burns him about a year ago in the NCAA tournament. With the bubble set up and the way it was set up, the Illini played Loyola at 12:10 EST, and so the walkthrough was the night before.

'I'm not saying that we lost because of it, but it threw us off of our routine to not have that morning walkthrough,' Underwood said. 'Getting them up, getting them moving, I think it's very important.'

This morning, the walkthrough is on. At 6:40 AM the last straggler is in the State Farm Center, Kofi Cockburn is taped and ready to roll. The Illini start with some shooting and then they will go through their plan of attack to start the game and the SFU Baseline Out of Bounds Plays (BLOBS) and Sideline Out of Bounds Plays (SLOBS), as well as the ones they think will work against the SFU defense.

During the shooting session, Andre Curbelo is wearing glasses and drains 4 in a row from the corner behind the 3 point line. Underwood asks him if he wore glasses in high school. Belo says no.
Underwood isn't missing this opportunity.

'Maybe you should wear them in the games,' he says. 'You shoot like Sturdy without your glasses.'

Of course, we all know if he shot like Sturdy, he would be in the NBA next season.

The scout team is running the most common BLOBs that are run by SFU on one end of the floor as they finish up the shooting drills. A few Hurley half court shots are going on at the other end, until Chester Frazier and Tim Anderson have the scout team ready to roll.

Shooting is over and the Illini have a plan in place for how to attack in the halfcourt defense from SFU. They will go over their first two half court actions. The first play will be a horns set and they run it for a Frazier pull up jumper. He drains it. They run it again, and this time he hits Grandison who finds Kofi for a high low. This will be the first set they run in the halfcourt on Saturday. And sure enough, it was effective. Frazier hits a pull up 3 on their first action.

The next set is going to be a dribble handoff into a Kofi ball screen for Plummer and the end result is a made Plummer 3 pointer, as they took advantage of the expected SFU switches on defense. . After 2 possessions, it is 6 points using both of the sets they ran over and over in prep.

The Illini shift to BLOBS and SLOBS now. This is perhaps the most underappreciated part of college basketball. Anytime you can get an easy basket, it's huge. And it is the only time you can guard the opponent 5 on 4 on the defensive side as well.

'If we execute this, we will get great shots on every (BLOB),' Underwood tells them.

The key is execution. You will hear the coaches talk about little things more than big things, most often. How are their feet set? What angle do they have for the screen? This isn't often about remembering the play, it's more about playing the right way.

'You have to set the screen!' Underwood yells at one point.

The next play, the screen is solid and it leads to an easy jumper from Plummer in the corner.

Offensive coordinator Geoff Alexander comes from a long line of basketball coaches and he has been with Underwood for years, since playing for him at Western Illinois. There is nobody on staff who gets what his head coach wants on offense better than Alexander. One of his points of emphasis throughout the past two days has been screening angles for his big men. Perhaps the most impressive guy in this action was Benjamin Bosmans Verdonk. Although BBV may lack some athleticism and skill compared to others, he is what Underwood likes to call 'cerebral.'

The hard part for any offense is deciding whether to attack with your strengths or use the opponent's weaknesses. Alexander is also a 5 game watcher, with additional footage from past games as well.

'You have to do what you do best,' Alexander said. 'But we're always looking for a weak defender to attack in situations. Sometimes we might run an action to get a switch so our guy has a mismatch against a weaker defender. You have to play to your strengths, but you have to use their weaknesses as well.'

It's a fine line to navigate, and although we don't always notice it, you have seen it on a couple of big stages. Last year Baylor had 3 guards that could really play and they put Freshman Adam Miller into ball screens situations repeatedly. It didn't matter which guard, they were attacking Miller in wing ball screens. Miller, just a couple of weeks into his college career and in his first game away from the State Farm Center kept getting screened as his footwork was off. He would become a better defender as the year progressed, but struggled in that game.

Loyola took advantage of a skilled passing big man and kept attacking Kofi Cockburn in what was almost a spread look. Cameron Krutwig used his IQ and despite being non-shooter, was a fantastic passer. He found guys on curls and back cuts in sets they hadn't run all season.

Arizona attacked Alfonso Plummer repeatedly in the game just last week in ball screens and cuts with Kriessa the minute they saw Trent Frazier had moved over to Mathurin. He switched to Terry and he scored on a cut almost immediately.

The Illini are now going over the SFU BLOBs and it's time for one of the Freshman to shine. SFU runs a play where the goal is to get #11 a 3 point shot off of some actions. On the first possession, Jacob Grandison gets screened and Luke Goode gets a clean look. The same play is run again, and Goode uses a shot fake and pulls up from 19 feet. Drains it. The next possession, it's the same play and it's Coleman Hawkins turn to guard Goode. Goode comes off of the screen and hits a fadeaway 3 from 23 feet that hits the nylon. Underwood sarcastically quips that they have to get a stop here, saying St. Francis is going to score 100 on out of bounds plays,while the assistant coaches are telling guys that there isn't much more you can do. The 4th possession, Goode once again drains a deep 3, probably 25 feet, while fading away and it's all net. That's 14 points on 4 out of bounds plays against some great defense.


Underwood seizes the opportunity to rip on his starting unit, 'How are you going to stop St. Francis? Luke is killing you!'

Kofi Cockburn has the best response. 'Coach. They don't have Luke Goode.'

RJ Melendez doesn't hold back either, 'Luke, why don't you do that in the games?'

The banter between Cockburn and Underwood is so much fun to listen to. There is so much love and mutual respect between them. Kofi takes the criticism and keeps a positive attitude. It's rare to see the big man get rattled, but it happened during the walkthrough.

After Brandon Lieb fouled Kofi and then blocked his shot, Kofi bounced the ball off of Lieb's head. The two began a verbal sparring session and Lieb got another block and Kofi missed a layup the next possession. Kofi was no longer smiling. Lieb was still talking. Kofi was angry. The next 3 or 4 times Cockburn touched it, he dunked it. And he dunked it with authority.

Some people would have been upset to see two teammates going at it, but this was special. Coaches were smiling, 'Talk your stuff Lieb'. But the result was expected. A motivated Kofi began dominating and playing with newfound ferocity. Although unplanned, it worked. A motivated Kofi is a scary Kofi.

Just to show there are no hard feelings between the two players, check out who is celebrating when Lieb dunks in the game on Saturday.
https://twitter.com/IllinoisOnBTN/status/1472293123409596416?s=20

Back to the walk through, which is anything but walking. The Illini complete their offensive sets with multiple players filling roles on the offensive side. They mention that DaMonte Williams will be playing the 3 on offense, but guarding the 4 on defense. Jacob Grandison is better at passing from the top in the offense, which makes for easier feeds to Kofi. Williams is more physical on defense to match with power forwards.

When they are working on transition offense, slicing becomes a point of emphasis against SFU. What is slicing? This is the point guard changing sides in transition. It seems simple, but when a team struggles to find guys in transition, or gets stuck in the paint, this can be a great option to open up 3's and rim runners. When they pitch it ahead with the pass, they will run a different series (they have a name for this series, but would rather it not be in public).

In transition, Illinois loves to set ball screens and to get open 3's from Frazier and Plummer. They also love to find Kofi with deep position and use him as a space eater for drives. But they also see options for ball movement and drive and kick actions. The best example that was discussed in pregame came to fruition on Saturday. Plummer drives and is looking for Cockburn. In past years, Cockburn forces up a shot against multiple defenders, but on Saturday he shares the ball and we have a magical possession.
https://twitter.com/IlliniMBB/status/1472365663079567365

They wrap it up with a brief talk and then it's on to breakfast at 8AM. Breakfast is a fantastic spread. As I walk in, Underwood calls it the 'best pre-game meal in college basketball.' I would concur. An omelet station, sausage, bacon, scrambled eggs, French toast and cinnamon rolls. And these guys are ready to eat.

Some of them will go back to the hotel for a bit after breakfast, but some will get ready to play and be out on the floor at 10:30AM. The grind for this game is over once the game and the media ends for the players, but the coaches are right back at it Saturday afternoon prepping for Missouri. Check out our Epilogue on Wednesday morning as we wrap our behind the scenes look at Illinois basketball game prep.